Sample Products
All Packages include optional Professional Quality Print orders right from your gallery.
Josh Aaron Photography additionally offers beautiful custom albums, books, canvases, photo prints, fine art prints, and many more options for stunning displays in your home or office.
We love offering you advice on what works in your home and/or display to best showcase your beautiful images!  Feel free to share photos of your spaces and we will make recommendations.
Premium Photo Books
These striking bound books come with a customized cover and are printed with the same premium quality as our high end photo prints!
Come in various sizes from 5×7 to 12×12, 11×14. Portrait and Landscape options available.
Pictured is our senior sample portfolio (11×14).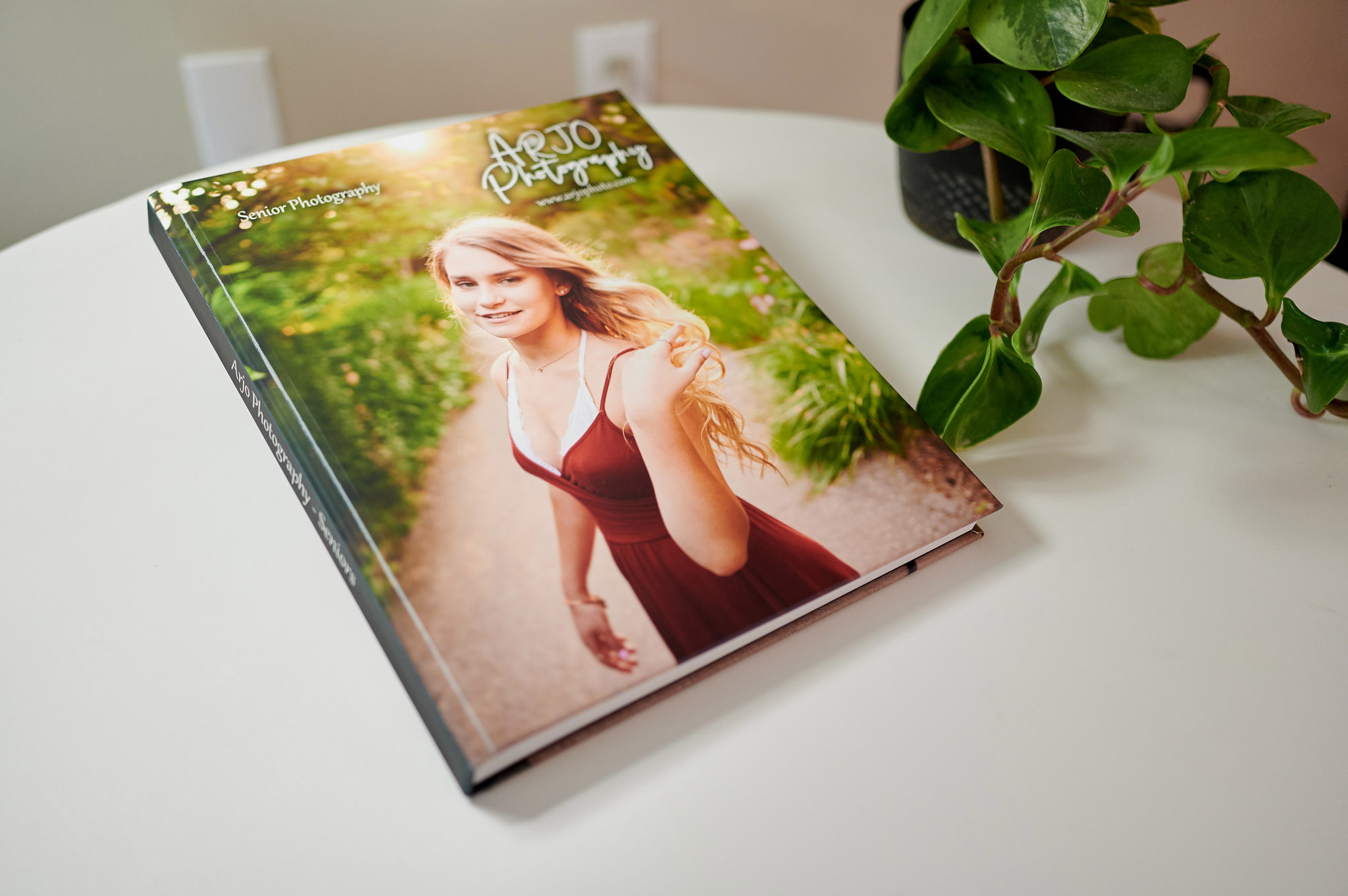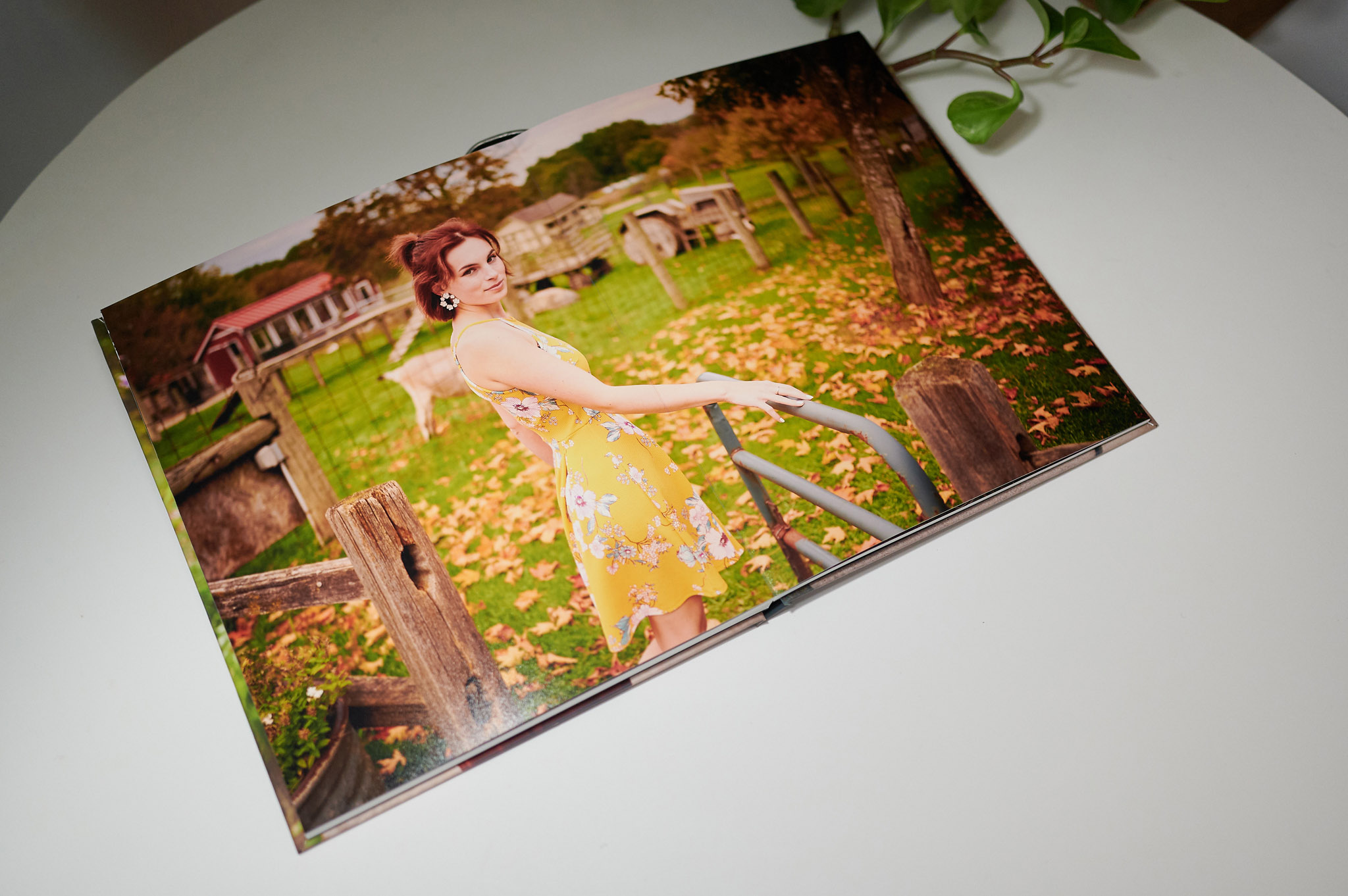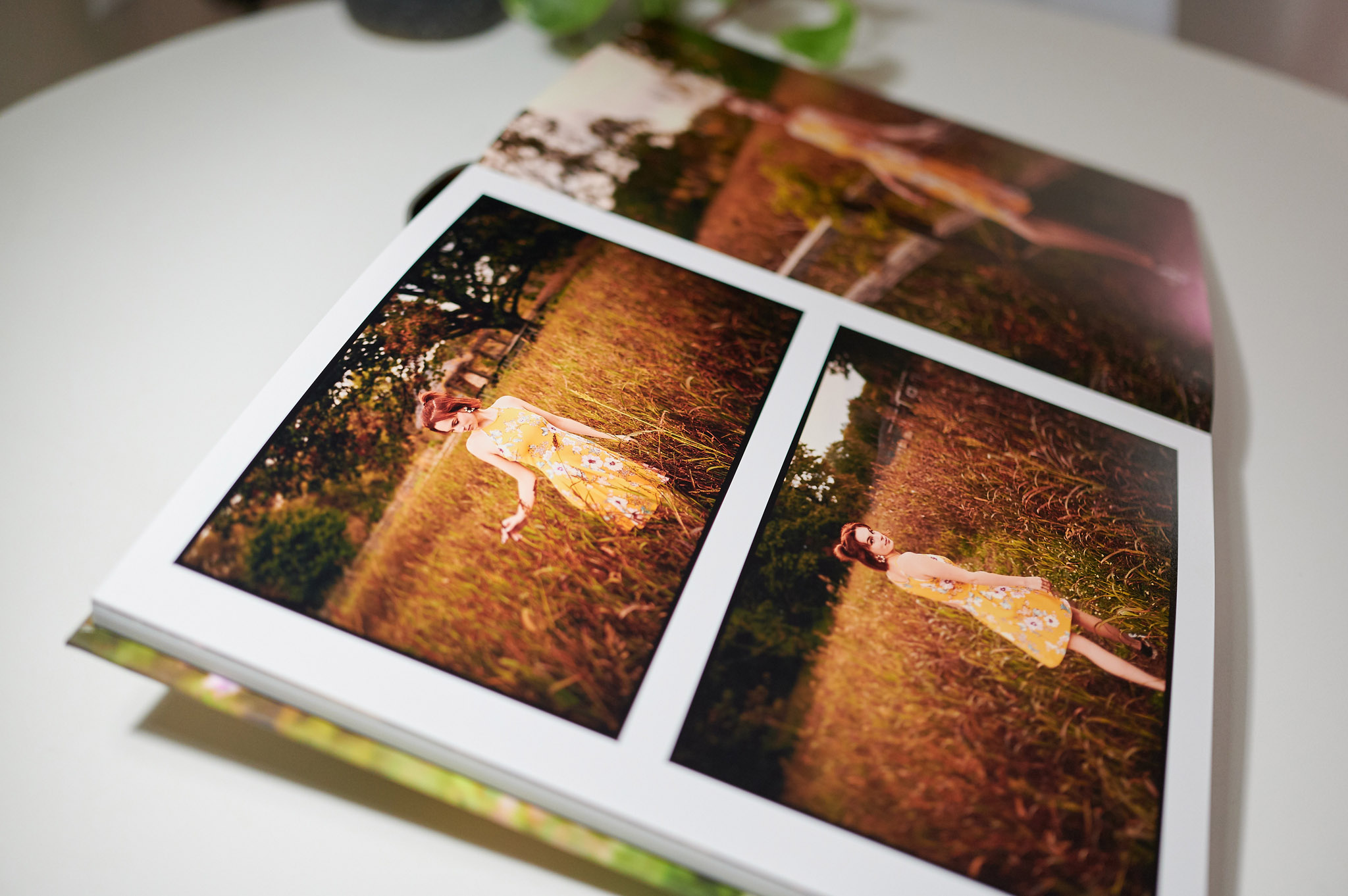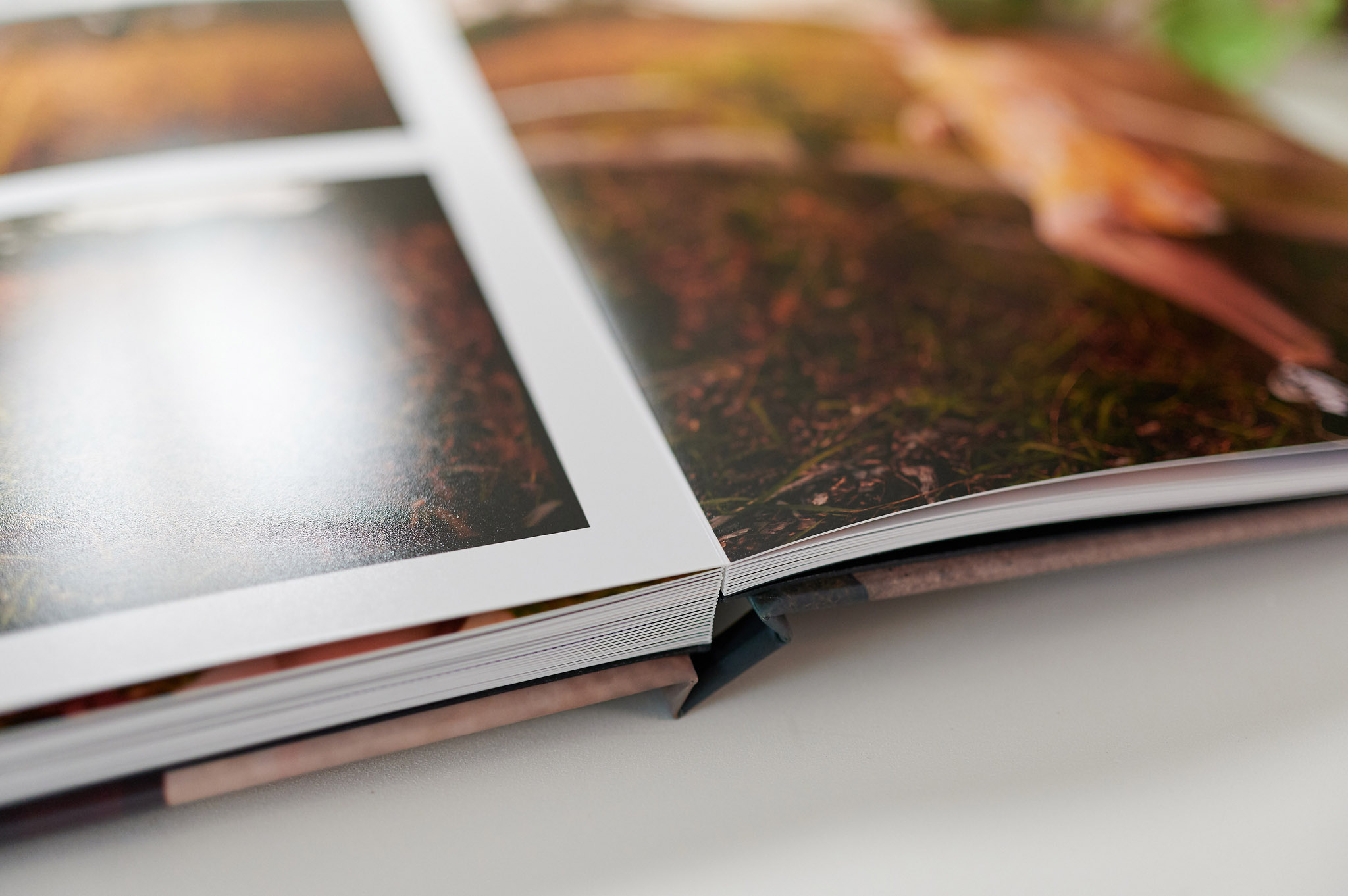 Canvas Wraps
These come in many options!  They can be made with a photo wrapped around, or a solid black edge.  Both options are very striking.  Additionally they can be custom framed as seen in the sample photos!  It's a unique look that's very visually appealing.  They are printed on a durable real canvas and custom coated for durability.  These are not the drug-store variety of canvases.
Pictured is semi-gloss finished with a thin wood frame – 16×24.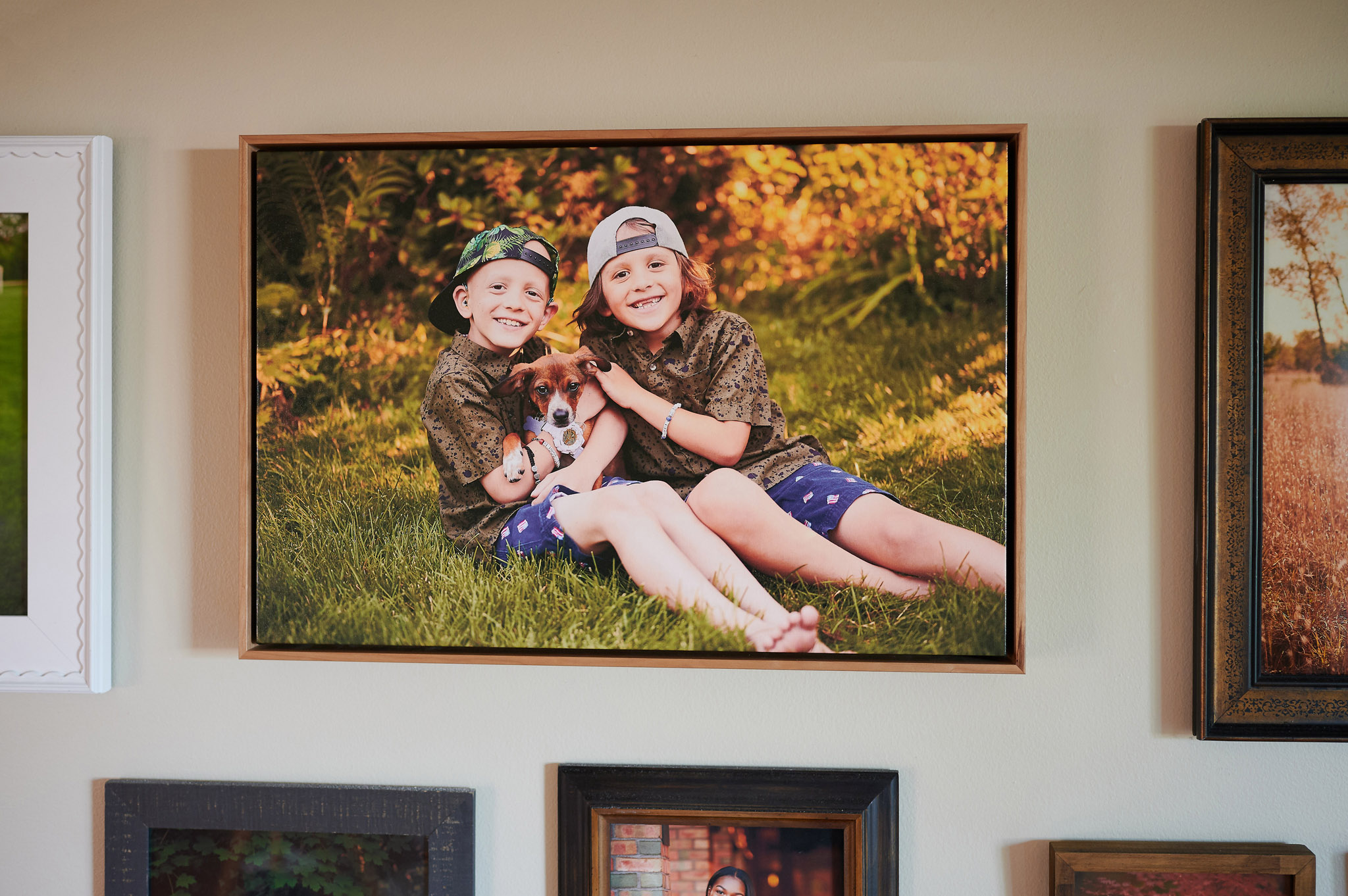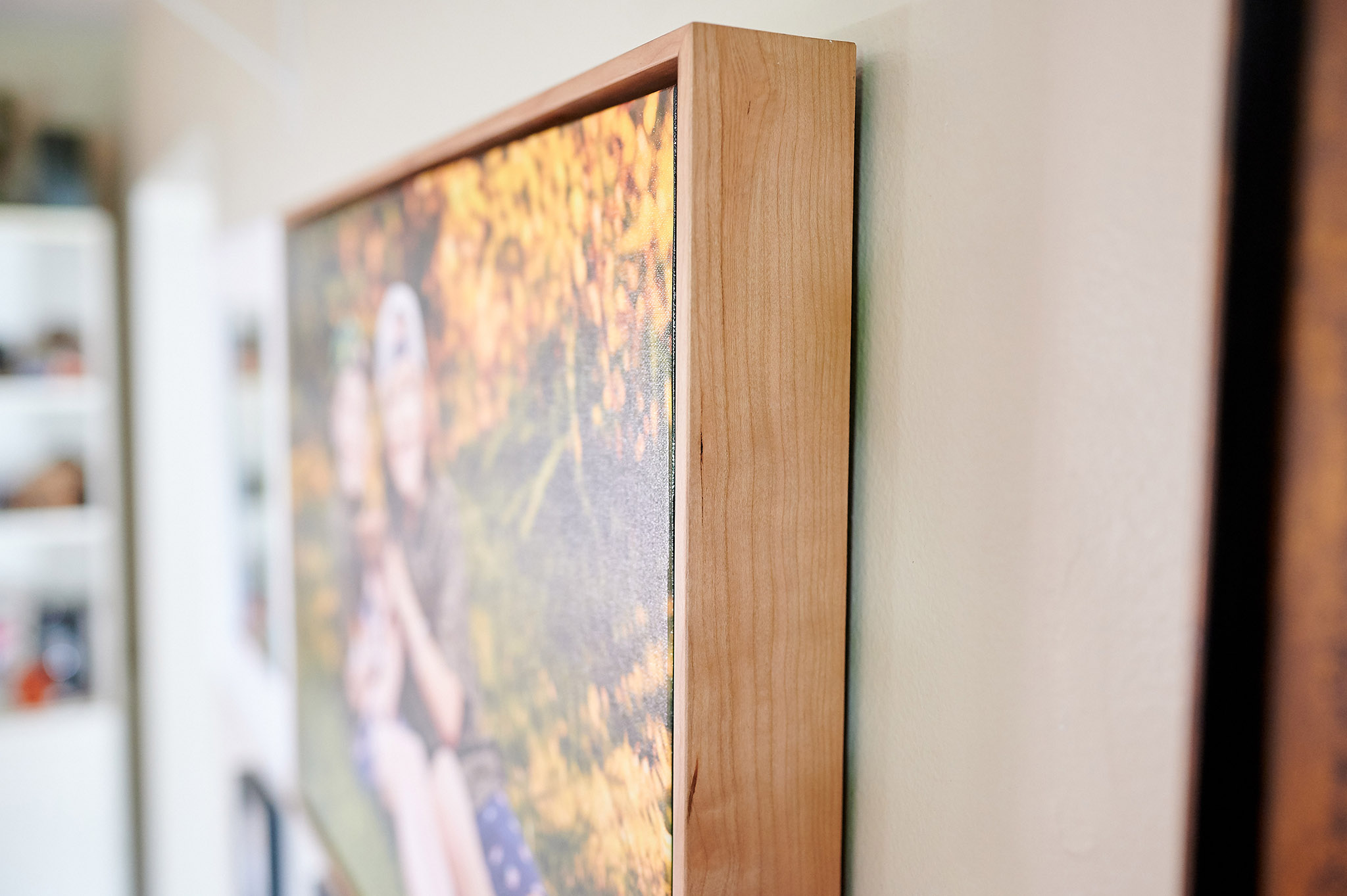 Mini Folding Books
These are a super fun way to share several of your favorite family or other photos with friends and family!  They are small sized so as not to overwhelm, but also super fun and cute and can showcase multiple images!
3″ x 3″ size and they include a optional custom photo front and back cover!
(Minimum 3 per order)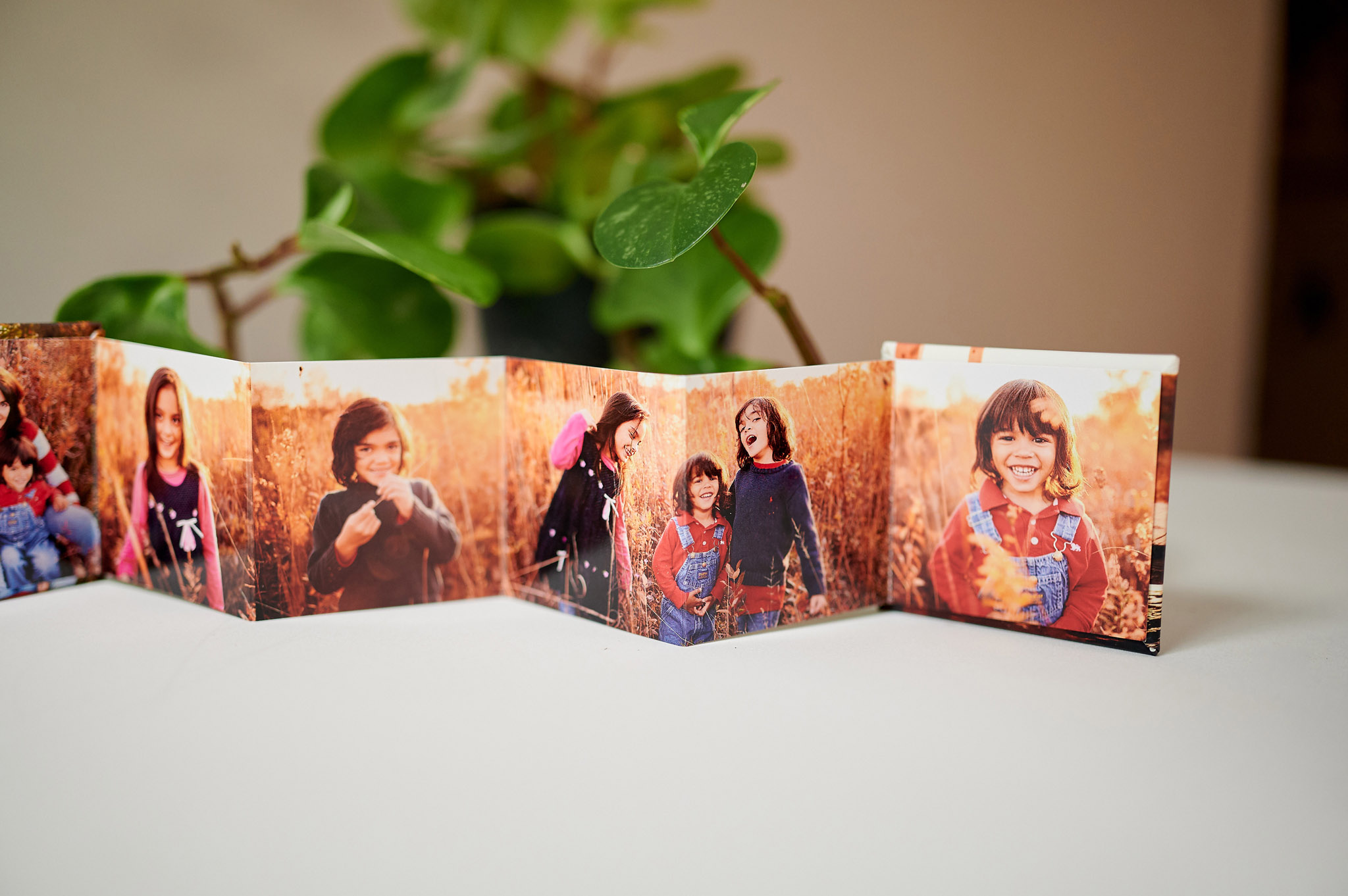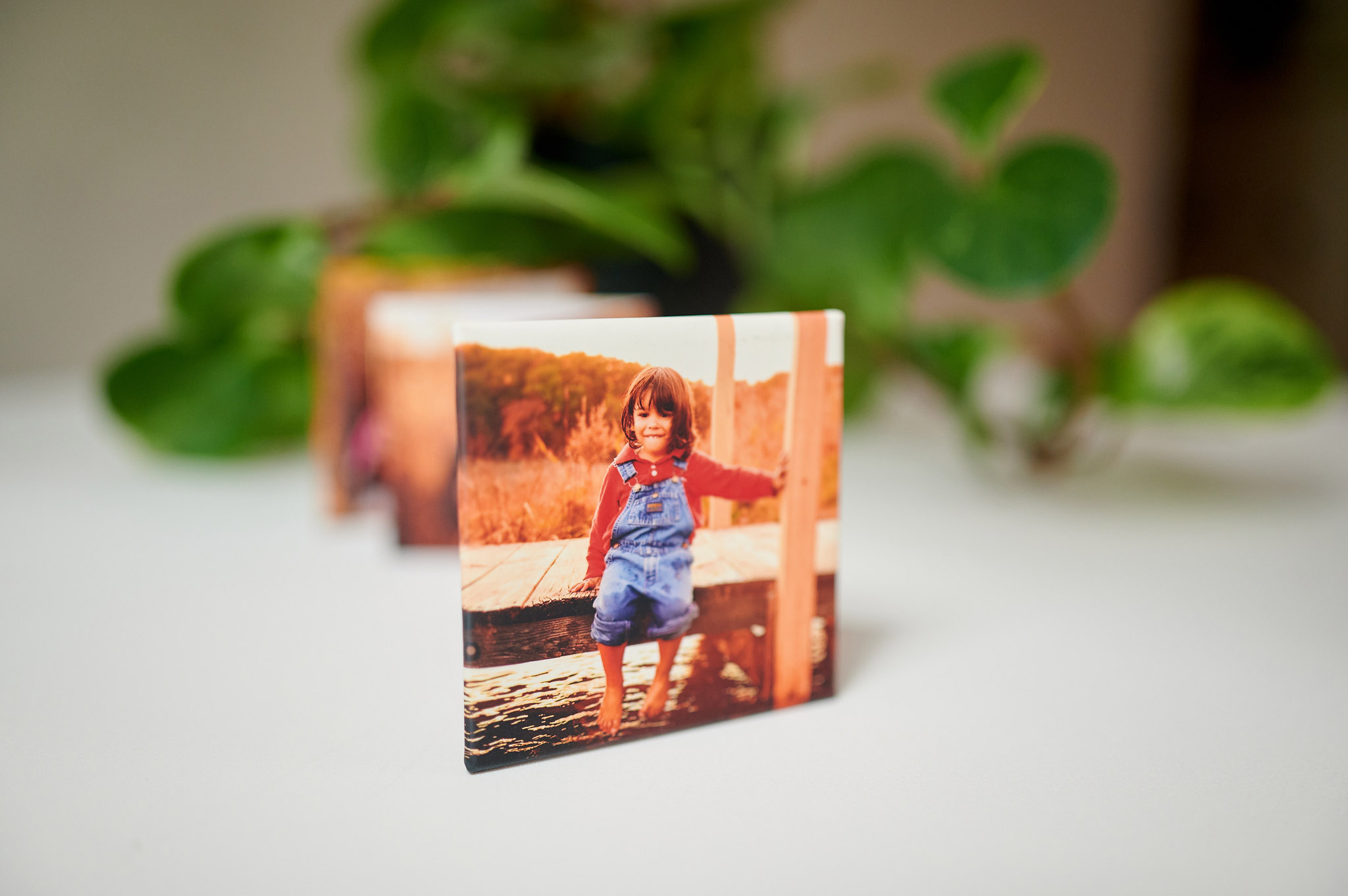 Photo Standouts
A very clean way of displaying your favorite images –  They are super-lightweight and yet rigid and durable.  A premium photo print is mounted to a rigid foam board that is 3/4 to 1 1/2 inches thick.  They are available with various edge options.  white, black, faux wood, and metal.
Pictured is a 16×20 display with a 3/4″ deep white edge.